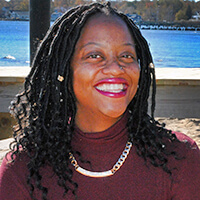 CBF President Will Baker talks with CBF Attorney Alayna Chuney about some new developments in the effort to reduce the harmful pollution coming from Baltimore City's Wheelabrator trash incinerator.
Program Notes
1:09  About the Wheelabrator trash incinerator.
4:00  About Dr. George Thurston's health report on health care costs resulting from the Wheelabrator facility's emissions.
7:50  The process of reviewing regulations
9:00  Water quality impacts.
Download Dr. George Thurston's report "The Public Health Impacts of Air Emissions from the Wheelabrator Facility" at cbf.org/wheelabrator.
Photo credit: CBF Staff